Delicious & healthy
lunches for your team
Freshly prepared meals by our chiefs
Delivered to any address in Switzerland
Order a test box
Delicious and healthy artisanal meals for wellbeing of your team

Create a team account
Flexible, no obligation

Individual order by employee
Orders for a week

Chefs cook fresh
and pack in compostable vacuum sachets

We deliver Swisswide
Overnight in a chilled box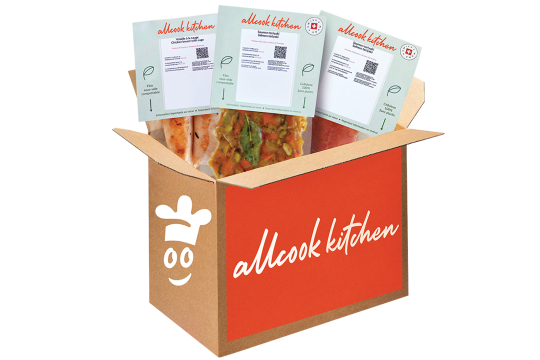 Order a test food box for degustation with your team
Make it delivered to your office or production site anywhere in Switzerland
Allcook office lunch delivery elevates enthusiasm of coming to office
Fresh artisanal meals from local chefs
Healthy and enjoyable nutrition
Group pricing 25% discount
Choice: meat, fish, vegetarian and vegan
Variety: weekly changing menu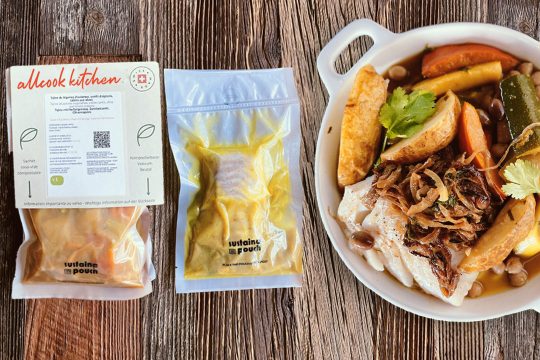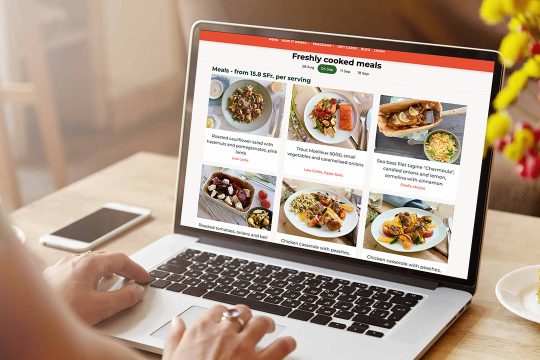 Well-nourished, happy team without an order centralisation hassle
Individual ordering and payment system
Employers can subsidise meals at any amount
Flexible solution - excellent for hybrid schedules
No upfront investment or fridge renting costs
ZERO FOOD WASTE - WE COOK ON ORDER
Choice of over 20 meals changing weekly
Meals for variety of nutritional needs and food values
Chef's choice
Balanced omnivore meals
Low carbs
Proteins and vegetables for weight control
Vegetarian & Vegan
Plant - based or plant & milk meals
Mix & Match
Proteins, sides, drinks and desserts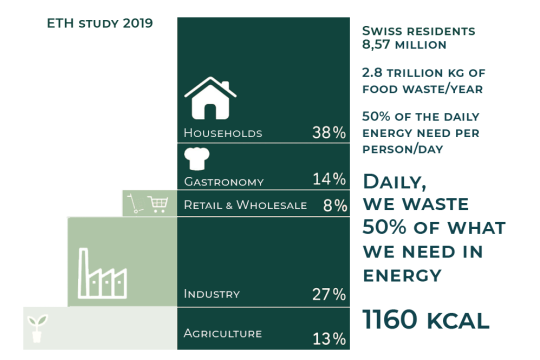 Join the movement against food and plastic waste
Easy to plan for a week
Allcook cooks only what is ordered
Vacuum packaging preserves freshness and taste for 5 to 7 days
Only compostable or recyclable packaging materials
Low waste cooking practices
Meet our local chefs and nutritionist
Nurture your team creativity with heathy and authentic cuisines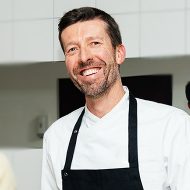 Benoit Thorey
Mediterranean cuisine
Founder and executive chef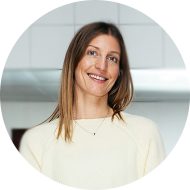 Aurelia Corbaz
Nutritionist
Helps to combine eating pleasure and nutritional balance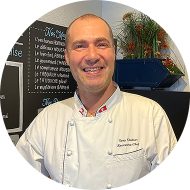 Toni Chidiac
Lebanese cuisine
Runs TAOLÉ restaurant in Lausanne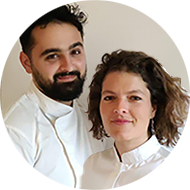 Juliette & Danny
Italian cuisine
"Si Mangia" artisanal Tuscan food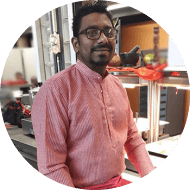 Edwin Dhanapal Indian Cuisine
Chef from Tiruchirapalli, South India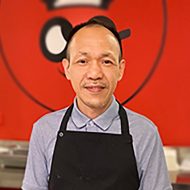 Thanh Chef
Vietnamese cuisine
Chef at Wawa's restaurant in Lausanne
Meet our local chefs and nutritionist
Nurture your team creativity with heathy and authentic cuisines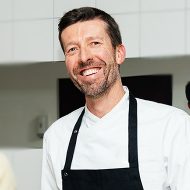 Benoit Thorey
Mediterranean cuisine
Founder and executive chef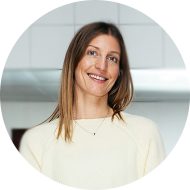 Aurelia Corbaz
Nutritionist
Helps to combine eating pleasure and nutritional balance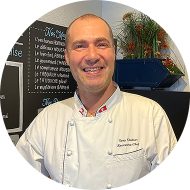 Toni Chidiac
Lebanese cuisine
Runs TAOLÉ restaurant in Lausanne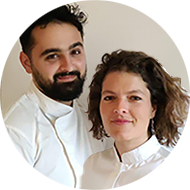 Juliette & Danny
Italian cuisine
"Si Mangia" artisanal Tuscan food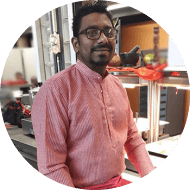 Edwin Dhanapal Indian Cuisine
Chef from Tiruchirapalli, South India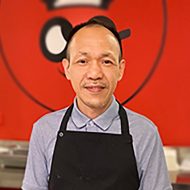 Thanh Chef
Vietnamese cuisine
Chef at Wawa's restaurant in Lausanne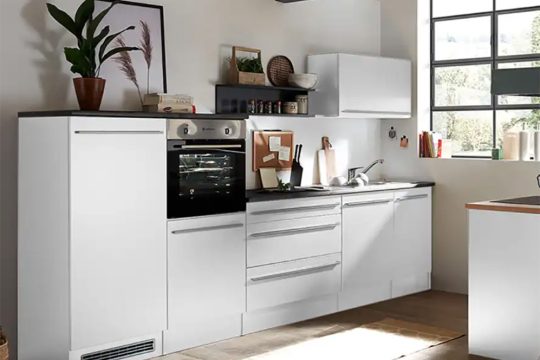 Minimum kitchen equipment to start enjoying fresh artisanal food at work
Regular fridge,  microwave AND/OR Hob
Plates, cutlery and table to share food together!
NO SET UP COSTS OR AN EQUIPMENT RENTING
Your team can order at any frequency, with no obligation to purchase weekly. No automatic order processing. Only modified and saved orders will be produced and invoiced.
Usually, teams order around 12 meals. That is the minimum amount required to get the best price. Contact us if you have a special request for the quantity of the meals, and we will make an offer for you.
The best-before date is mentioned on the pack. Store it in the fridge for 5 to 7 days. We recommend enjoying your meals within the first few days of delivery. If you cannot finish your meals by the best-by date, you can store them in the freezer. Important to unfreeze them slowly in your fridge to keep the quality. Fast unfreezing in a microwave or at ambient temperature will ruin the work of a chef.
We offer omnivore, vegetarian and vegan meals. A complete ingredients list and allergens can be seen for each meal.